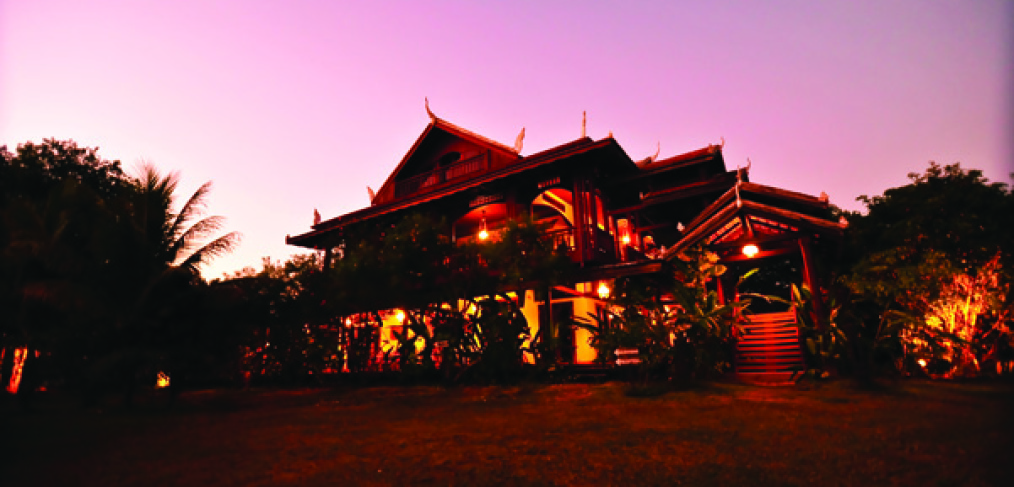 Banlung: A Tree Too Far
For many years Ratanakiri was hard to reach, especially during the wet season. Now that the roads are much improved, Mark Jackson takes the eight-hour drive to Banlung, but has he left it too late?
Russian helicopters first brought Pierre-Yves Clais to Ratanakiri. He used to patrol the road from Stung Treng to Banlung in machines flown by Afghanistan veterans as long ago as 1992. "It was a great time," says the current owner of boutique hotel Terres Rouge. Pierre-Yves describes the remote northeastern province then as being a "wonderful discovery made of deeply interesting local people and customs in the middle of a fantastic nature." It was a kind of harmony, he adds.
Cambodia's wild, wild east has undergone many changes in the intervening years – many of them negative, according to the former Untac paratrooper.
"Ten years of forest destruction, not logging but sheer destruction, tens of thousands of hectares of forest burnt to the ground every dry season, the arrival of trash, noise and pollution," is the way he describes the area's development. Pierre-Yves finds it increasingly difficult to ensure guests leave with a positive image of Ratanakiri. "We have to go further and further but whenever we find a remaining patch of great forest we know it is doomed," he says.
A Lost Wilderness
Despite Pierre-Yves' words of warning, Ratanakiri remains firmly on the radar for those trying to find the exceptional in this increasingly popular tourist destination. The same development that has robbed the province of much of its natural beauty has made it much more accessible. Highway 7 from Phnom Penh to Stung Treng is paved all the way. It is only once you take Highway 78 to the provincial capital of Banlung that the road turns to red dirt.
The trees on either side are splattered with dust kicked up by the four-wheel drives and lorries plying their way to Banlung. A few settlements, hastily assembled lean-tos and more established buildings, bare the same red coating. This is a great trip for dirt-bike riders with kramas, who like clogging up the drain in the shower cubicle.
Our Camry made it easily enough – this was the beginning of the dry season. But there were times when we got too close to the truck in front and had to apply the brakes and retire to a safer distance, as my driver couldn't even see the vehicle directly in front of us.
Pierre-Yves is correct about the logging. Few mature trees line Highway 78 and the roads around Banlung. Occasional clumps of mature trees are tantalising reminders of what once was. Carry on further northeast towards Vietnam and you will see some more trees in O'Chum district near the Veal Rum Plain. Rubber plantations are evidence of attempts to give something back to the earth. However, any explorer looking to become lost in the midst of dense jungle has timed it too late – at least in the relative proximity of Banlung. Apparently there is good trekking further afield, but this is no Indiana Jones country.
Lakes & Waterfalls
Banlung itself is a two-road town with very little to delay travellers. It is though only three kilometres away from the area's main draw – Yaklom Lake. Scientists have identified the lake as dating back some 700,000 years.
The clear waters provide for a beautiful swim, reminiscent off Alpine lakes, only not half so cold. Several pontoons are dotted around the lake, so you do not have to take the plunge immediately. Rather take the small path to your right as you meet the lake and keep on walking until you meet your place of solitude. Some huts around the lake are for hire, offering visitors the chance of a picnic Khmer-style. The really adventurous can climb the tall tree next to the main pontoon and leap from its lofty perch into the waters. Alternatively just spend a lazy afternoon mixing swimming with reading a book and waiting for the sun to settle over the lake. This really is one of the more enchanting places in Cambodia.
The other main attractions around Banlung are the three waterfalls. Cha Ung is an impressive single drop fall, although the waters are not accessible by foot. Those wishing to take a quick dip should head for either the Katieng or Kachagn Falls, both of which have small pools where you can swim – although the steps leading down to Katieng Falls are pretty treacherous. All three falls are only a few kilometres out of Banlung. Another place of interest is Eisey Patamak Hill, which has good views of Banlung and the surrounding area from its reclining Buddha.
Wet or Dry?
Jean-Yves' favourite season is the rainy season and the period immediately after (September – October) "because nature is so nice then and it rains mostly at night." However, he adds that December to February is also good due to the cooler nights. You might even find an excuse for taking your beloved fleece out of the drawer.
However, talking to the Frenchman it is hard to avoid the feeling that the best time to visit the red province was yesterday. Even tourism forums "speak very harshly of deforestation in Ratanakiri" according to Jean-Yves. Unless measures are taken to preserve what little is left, one thing is certain – get there while you can – for it won't be here for much longer.