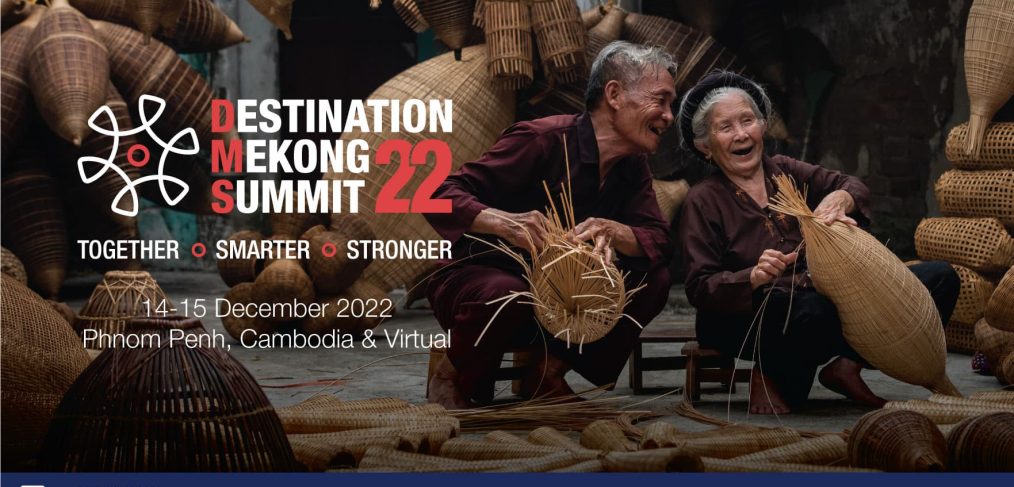 Bibby Jackson Welcomes Destination Mekong Summit
As Chair of Destination Mekong Mark Bibby Jackson welcomes the 2022 Destination Mekong Summit which will be held in a hybrid format on 14-15 December in Phnom Penh.
Following his election to the Destination Mekong Board, Bibby Jackson was elected chair of the private regional tourism board of the Greater Mekong Subregion (GMS), earlier in the year. The summit will be the first major event during his stewardship. It will take place in Trellion and Aquation Parks on Koh Pich in Phnom Penh, Cambodia, and online, under the theme 'Together – Smarter – Stronger'.
"The travel and tourism industry has come in for much criticism in recent years, particularly in terms of its environmental impact, this summit allows us to convey the positive role the industry can play as well as the necessity to promote social and economic sustainability if we are to achieve our environmental sustainability goals," stressed Mark Jackson, Bibby Jackson said prior to the event.
A two-day journey celebrating creativity, diversity and inclusivity, the Destination Mekong Summit will feature 40 speakers from all sectors discussing various elements of tourism and travel in the GMS region.
Bibby Jackson will make an opening address at the summit in which he will thank the Government of Cambodia for its support of Destination Mekong, as well as outgong chair Willem Niemeijer, founder Dr Jens Thraenhart, and the Destination Mekong Team. He will also use the opportunity to paint his picture for the future of tourism in the region.
You can learn more about Destination Mekong and the Summit, here.