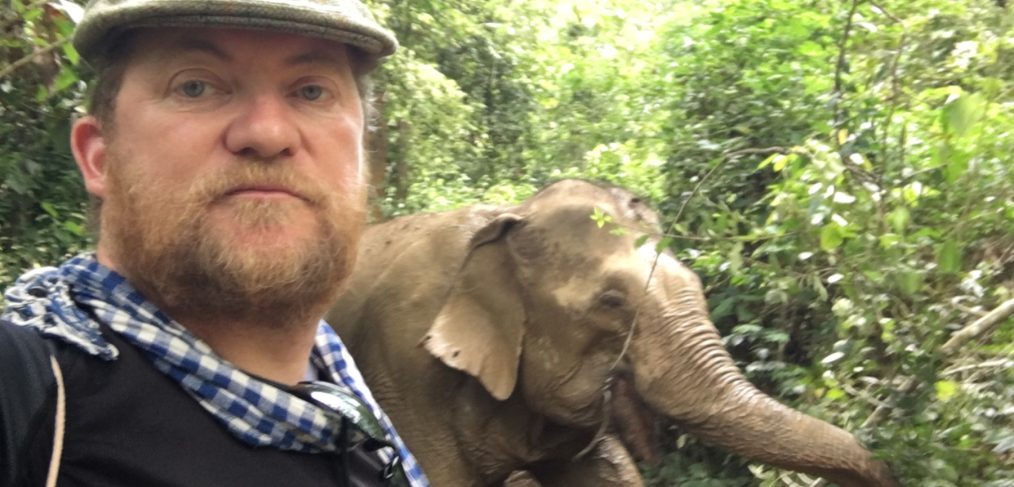 Bibby Jackson Elected to Destination Mekong Board
Mark Bibby Jackson, founder of Travel Begins at 40, was elected to the Destination Mekong Board on 3 June, as an Executive Board Member.
Bibby Jackson has been working closely with the regional destination marketing organisation for the past year, acting as editor-at-large for the forthcoming Mekong Stories publication.
"It is an honour to be elected to the Destination Mekong Board," said Bibby Jackson. "The Mekong is where I started my career as a journalist and it is a region that I hold close to my heart."
Bibby Jackson hopes that in his role as an Executive Board Member he can help promote positive stories of real people in the Mekong whose livelihoods are dependent upon the tourism industry.
"Before Covid there was a lot of emphasis on the negative side of tourism, now is the time to emphasis the positive role the industry an play, without greenwashing the truth," he said.
Bibby Jackson was elected at the first Annual General Meeting of Destination Mekong, along with: Duangmala Phommavong, Co-Founder and Partner, EXO Travel Lao; Fréderic Tambon, Founder and CEO, Society and Fred; Guido Neil, Director Special Operations, 12Go; Melita Koulmandas, CEO/Founder, Song Saa Collective; Nguyen Tuan Linh, Owner, Mr. Linh's Adventures Travel; Dr Sasithara Pichaichannarong, Rector, College of Tourism, Hospitality, and Sports, Rangsit University, Thailand; and Sophea Sok, Regional Program Manager, Asia-Pacific, Planeterra Foundation.
At the AGM it was also announced that Destination Mekong would prioritise the new Mekong Tourism Recovery Communications Plan, starting with the release of the Mekong Stories book that Bibby Jackson has edited in June.
Destination Mekong is owned and funded by the private sector of the travel and tourism industry in the six countries of the Greater Mekong Subregion – China, Cambodia, Laos, Myanmar, Thailand and Vietnam.
---
If you wish to become a Destination Mekong Changemaker, cick here.