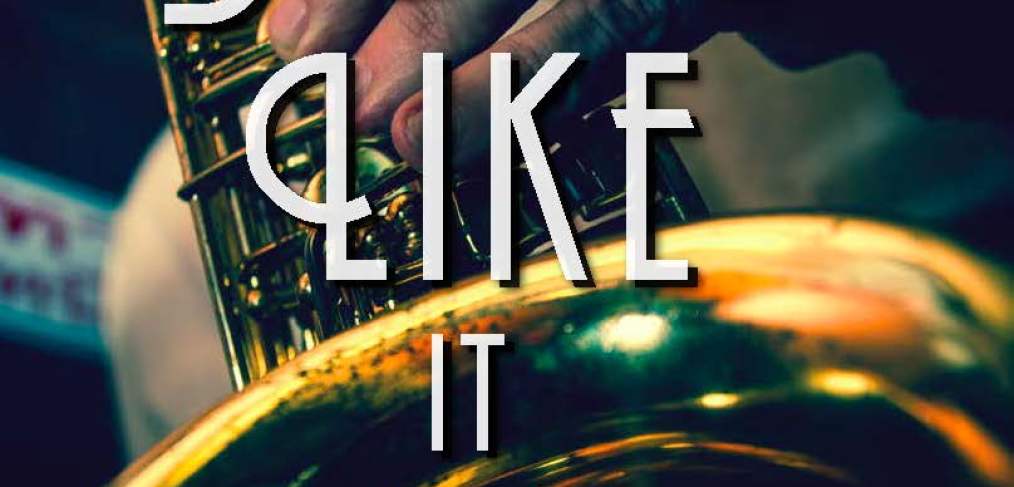 Some Like It Hot
For many, jazz in Bangkok is restricted to the sanctuary of the hotel lobby lounge, but it doesn't have to be that way. Words by Mark Bibby Jackson. Photo and Creative Jonny Edbrooke.
What makes someone open a jazz bar? For Patrix Meesaiyaat, owner of Brown Sugar, it's simple. "I love jazz," he says.
When the original Brown Sugar opened its doors in 1985, only a few places played jazz in Bangkok. The venue was a coffee shop that played some jazz in the background, rather than a bar dedicated to the genre. The name referenced the brown sugar served with its coffee — then a novelty in Bangkok — not the Rolling Stones or illegal narcotics.
Six months ago, the Thai Meesaiyaat moved the bar to a new location close to Khao San Road in order to accommodate Bangkok's burgeoning jazz scene. Traces of the original still remain, such as the picture of Louis Armstrong over the stage, although Miles Davis is the owner's personal favourite.
Bangkok has a crop of promising, young Thai jazz musicians coming through, according to Meesaiyaat. "We have very good, young students and they come to play here," he says, attributing the trend to jazz being taught at universities such as Mahidol and Silpakorn.
One of those charged with developing Bangkok's future musicians is Dan Phillips. The American guitarist came to the Thai capital about eight years ago to head the jazz department at Mahidol. After a sojourn in Japan's jazz bars, he returned to teach at Silpakorn.
"There are so many young talented guys right now. It's just way beyond what is happening in any other country [in the region]," he says.
Some of his former students play professionally; others are jazz professors themselves. One, Pisut "Aon" Prateepusana, plays tenor saxophone with him on Wednesday nights at Niu's on Silom. He rates another, Hong Chanutr, as the best drummer in Southeast Asia.
"I think there is momentum in Thailand right now for a younger generation coming up," says Phillips.
One thing that he believes holds back jazz development in the country, as throughout Southeast Asia, is the surfeit of hotel lobby lounge jazz. "That's not the real jazz," says Phillips. "It's just what they've been exposed to."
There are not many "specific" jazz clubs in Bangkok, but places such as Brown Sugar, Jazz Happens and Niu's on Silom help introduce audiences to life outside the lobby lounge.
Another venue trying to expand Bangkok's horizons is Check Inn 99 on Sukhumvit, where the William Wait Quartet plays standard 50s and 60s jazz tunes on Sunday afternoons.
"It's a traditional jam session," says Wait. "It's both a musical event and a social event. It's a chance for musicians to get together, to meet each other, play together. It's all spontaneous. We don't know who's coming in or what they want to play."
Wait has been working in Bangkok for 20 years, having started in Californian Blues bands aged 15. Now 71, he has a wealth of experience, although he did give up playing when 29 in order to pursue a 20-year career as a psychologist. His jazz resurrection happened by chance while passing through Bangkok on his way to India.
"I met a Thai on the street, and I had a saxophone with me, and he kind of grabbed me and took me down Soi 11 and I jammed with them and they gave me a job'" he says.
The club, called the Glass and located close to Bed Supperclub, is long gone. Now Wait plays at Iron Fairies on Saturday and Sunday evenings as well Check Inn 99.
Like Phillips, he believes the standard of Thai jazz musicians is excellent, highlighting the bass player, Mai, who plays with him on Sunday afternoons. "He's a pro, a really fine player," he says.
Another similarity between the two American jazz musicians is that they compose their own music. Phillips latest CD, Bangkok Edge, has recently been released. The motivation for the music came from the vibe the city gives off.
"[Bangkok] is really kind of aggressive," says Phillips, who knows something about metropolises having been born in Chicago and lived in New York. "Bangkok is a very high energy city. It's a true 24-hour city."
When not playing the jazz bars around town, Wait is mixing together elements of jazz, hip hop and electronic music on a personal project. "We'll see how it works out," he says with typical understatement. "I'm not sure how it's going to go."
For all three men, it is the use of improvisation that makes jazz stand out from other forms of music. "What is unique about jazz is that it happens in the moment," says Phillips, admitting it is not to everyone's taste. "It is a language that not everyone gets."
Meesaiyaat certainly gets it — after all that's why he set up Brown Sugar in the first place. "The solo part in pop music is just like a melody, but in jazz the solo part is improvisation," he says. "It's beautiful."