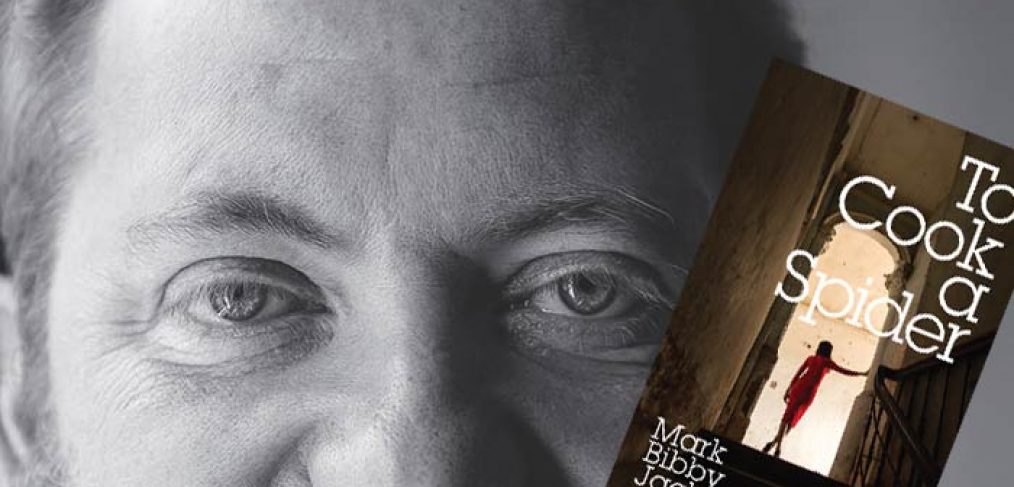 To Cook A Spider Scoops Gourmand Awards
Mark Bibby Jackson's debut Cambodia novel To Cook A Spider has received international recognition at the prestigious 2016 Gourmand Word Cookbook Awards. The competition's jury announced that To Cook A Spider was the national winner for Cambodia in the categories of Best Self-Published Book and Best Asian Cuisine Book, on January 10.
The first in Bibby Jackson's Cambodian trilogy, To Cook A Spider highlights contemporary Cambodian cooking as it follows protagonist Inspector Sorn Satya into a murky underworld of murder, blackmail and betrayal.
"Great title, by a talented writer with deep Cambodia experience," said Edouard Cointreau, President of the Jury, Gourmand World Cookbook Awards, on announcing the national winners. "It is a great book, a pleasure to read, and a help for those interested in Cambodia and all Southeast Asia cuisines."
Nominated in 2016, Bibby Jackson's Cambodia novel will go on to compete against winners from other countries for the Best in the World titles in the relevant categories. The results will be announced on May 27 and 28 at the annual Gourmand Awards Ceremony, in Yantai, China.
"This is a great privilege, not only for myself but also for Cambodia to achieve such recognition," said Bibby Jackson. "I hope that this brings greater recognition to the fledgling fiction writing scene emerging in the Kingdom."
Released in November last year, Bibby Jackson's second novel, Peppered Justice, continues the culinary theme, with Inspector Satya once more pitting hits wits against a daunting adversary.
"I'm trying to create a kind of culinary crime noir," says the author, who is currently working on the third in the series.
The Gourmand World Cookbook Awards represent the second honour bestowed upon Bibby Jackson in the past year, having scooped an award at the inaugural Essex Book Festival Crime Writing Short Story Competition in August for his short story A Slow Death.
Founded in 1995 by Edouard Cointreau, the Gourmand World Cookbook Awards honour the best food and wine books, printed or digital, as well as food television each year. Books from 205 countries participate in the awards, the only international competition in the sector. There is also a focus on self-published books, which Cointreau sees as the fastest growing sector in publishing.
Inspired by the spirit of the Olympic Games, the Gourmand Awards have been compared to the Oscars for the food and beverage writing field. Cointreau's aims in creating the awards were to reward and honour those who "cook with words", to enable readers, publishers and retailers to get the best from the food and beverage publishing sector and to raise awareness of the world's diverse food and wine culture, promoting international understanding.
To Cook A Spider can be purchased at Amazon as an e-book, as can Always and Peppered Justice, or purchased in Cambodia at Monument Books.