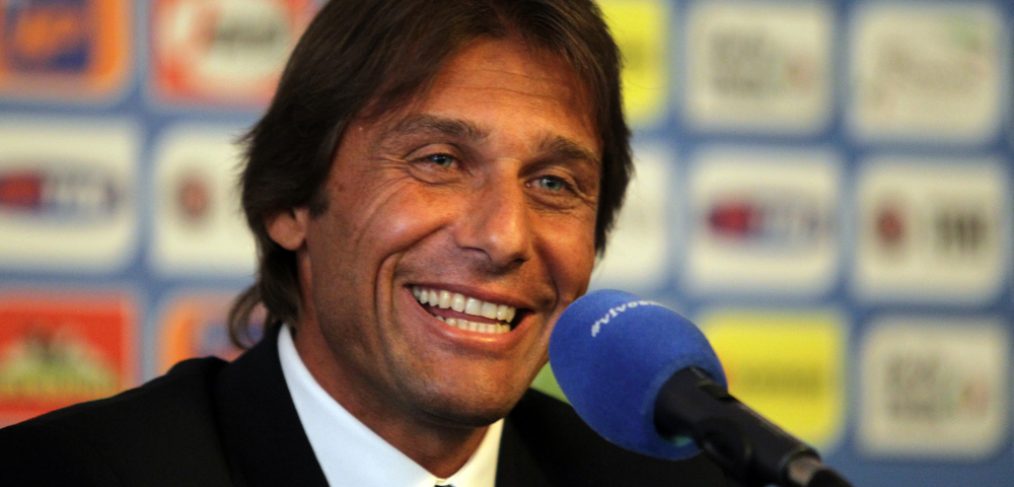 They think it's all over …
So, Antonio Conte can start cracking open the bottles of prosecco. As mentioned in last month's column, the team leading at Christmas traditionally goes on to win the Premier League come May. Chelsea's 1-0 victory at Crystal Palace ensured the 2014-15 champions would go into the festive break with a six-point lead over Liverpool, despite Sadio Mane's injury time winner in the Merseyside derby.
Chelsea's victory in south London also meant they equalled the club's best winning streak from 2009 when another Italian, Carlo Ancelotti, was manager. That run, stretching over two seasons, finally ended with defeat to Wigan. At least there is no chance of history repeating itself there.
Two more victories ­– at home to Bournemouth and Stoke – and the Blues would equal Arsenal's premier league single-season winning run set in the 2001/2. The potential record-breaking 14th win is away to arch north London rivals Spurs on Jan. 4. Expect a repeat of last May's bloodbath, where Spurs received nine yellow cards – another premier league record – as their own title challenge ended in tears with Hazard's late equaliser. Chelsea know they won't be receiving any favours from their neighbours.
Chelsea join an elite band of four teams that have rolled off 11 or more premier league wins on the bounce in a single season – Manchester Utd (2008-9 and 1999-00), Liverpool (2013-4) and Arsenal. Only Liverpool failed to subsequently win the title after Gerrard's costly slip against Chelsea, which was also the last time a team leading on Christmas Day failed to win the league.
All of which seems a far cry from the end of September when reverses against Liverpool and Arsenal left Conte's men eight points adrift of early pace-setters Manchester City. Then there were even feint calls for the Italian's removal. Many have attributed the team's improved form to the shift to a back three after the Arsenal loss, although a unified team spirit and the renaissance of Diego Costa are probably more telling factors.
As always January sees a shift in footballing priorities. While Manchester City, Arsenal and Spurs benefit from the Champions League hiatus, Liverpool and Manchester Utd have two EFL semi-finals ties to play as well as a probable further two FA Cup games. While Mourinho's resurgent Red Devils should have the resources to cope with the extra activity, Liverpool could struggle – especially with top-scorer Sadio Mane busy at the African nations Cup for most of the month.
Klopp's men badly need Coutinho to return from injury and for Sturridge to rekindle his goalscoring form, especially with a trip to Manchester Utd on Jan 15 and a potential title decider with Chelsea at the end of the month. It's a game where Liverpool can least afford any more slip ups, otherwise their title might well evaporate for yet another season.
Mark Bibby Jackson is the publisher of AsiaLIFE Cambodia and a freelance journalist. Follow him through the season at @BibbyJackson or www.markbibbyjackson.co.uk.