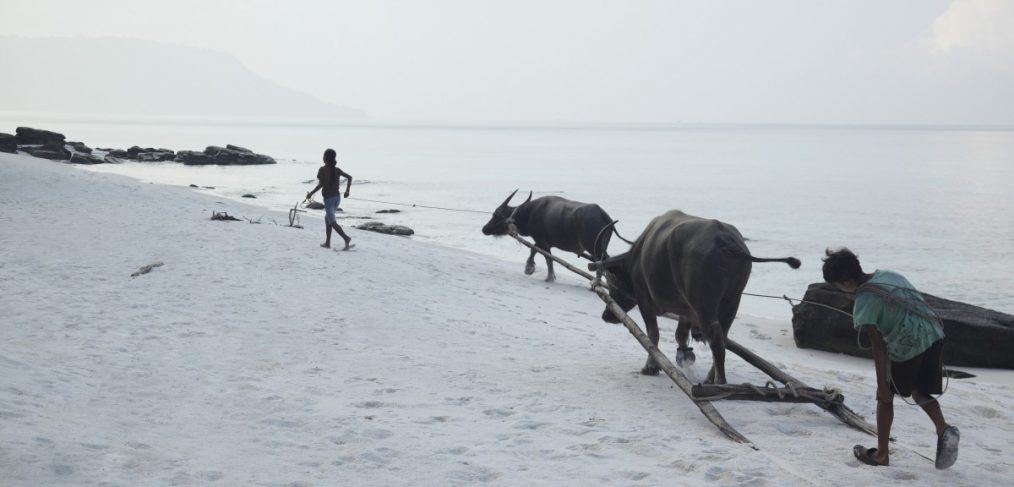 Cambodia Luxury Tourism: A Model For Others To Follow
The world is getting smaller, with travel companies and hotel chains increasingly reaching out into previously untapped parts of the world. At the same time, our concept of what constitutes luxury tourism is changing. Five-star resorts are two a penny and even space tourism is no longer in the realms of science fiction.
So what are today's luxury travellers seeking?
In Cambodia luxury tourism appear to be about offering guests a private luxury escape, but one with a clear difference.
"Real luxury tourism is providing and offering people private time to let them discover something new, something special, to let them connect to the hearts of the Cambodian people, their customs, practices and their culture," says Jef Moons, the CEO of Knai Bang Chatt luxury resort in Kep. "It is these experiences that provide memories of a lifetime."
Moons believes that today's travellers are seeking something beyond luxury pampering. They are looking for a "property that first takes care of its own people, that respects the environment, and that makes social commitments before indulging its guests".
It is an attitude that Rory Hunter fully endorses.
In 2012, together with his wife Melita, Hunter opened the kingdom's first private island luxury resort in the Koh Rong archipelago to the south of Cambodia. From the start, the couple were committed to preserving the environment, establishing the Song Saa Foundation, which benefits the 3,000-strong local community.
Projects include coral reef conservation, the restoration of mangrove and seagrass beds, sponsorship of marine research by local post-graduate students and supporting the creation of Cambodia's first marine national park.
Hunter believes Song Saa shows the way that luxury tourism can be developed both "sustainably and lucratively", especially as the Foundation opens up sources of funding that might not be available to conventional resorts.
"The Foundation approach allows us to mobilise funds from additional sources, including bilateral grants from national and international organisations and governments," he says. "Creditability wise, people feel more confident donating to an independent organisation than they do to a company, who they are already paying for a good or service."
Although Song Saa's foundation-resort model is unique in Cambodia, many hotels are active in measures aimed at helping the local community.
"Members are engaging in various initiatives working with the communities they work in and building longer term projects," says Carrol Sahaidak-Beaver, the executive director of the Cambodia Hotel Association, citing a composting project in Siem Reap as well as regular "clean up" projects as examples.
Luxury Siem Reap Amansara provides a Community Assistance Directory to connect interested guests with relevant NGOs in the vicinity.
"The organisations listed are all vetted by us regularly and we work with each organisation in various ways at Amansara with regular support," says Sally Baughen, the resort's general manager. "Many donations are made by guests upon departure to an organisation of their choice."
Baughen estimates that the scheme raises between $150,000 and $200,000 each year, a figure comparable with the Song Saa Foundation's operating costs of $177,000 for 2016. However, she believes this is a much more rational approach, at least in Siem Reap, than establishing its own foundation.
"With so many organisations already established in Siem Reap it makes sense to work with them rather than set up another separate NGO," she adds.
Hunter is now looking to take his hybrid resort-foundation model elsewhere in Cambodia or to other parts of Southeast Asia where the environment is endangered and communities are vulnerable. It is an approach McCallam believes other luxury resorts would do well to heed.
"With a growing focus on the importance of adaptability, resilience and responsibility in corporate activities, we anticipate our model being one that inspires others to follow," he says.
For Forbes by Mark Bibby Jackson