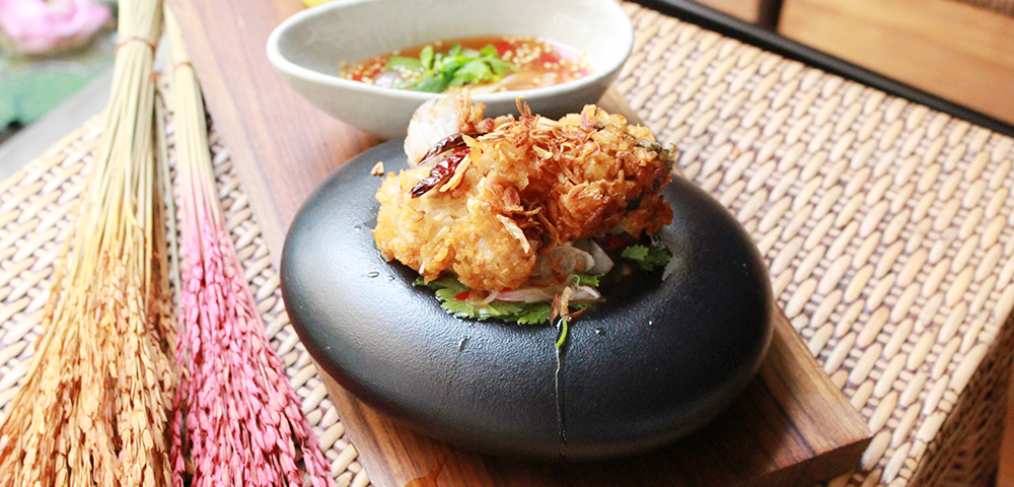 Food Talk: Bo.Lan
Bangkok ThaiSELECT restaurant Bo.Lan combines a passion for the past with a concern for our future.
There are some people who cook for a living and others who live to cook. Duangporn Songvisava and Dylan Jones, the two chefs behind Bangkok's Bo.Lan restaurant, certainly fall into the latter category. The Thai and Australian first met in the kitchen of London's illustrious Nahm restaurant where they soon realised they had a kindred spirit.
Jones took "very little prompting" to follow Songvisava to Bangkok where the couple founded Bo.Lan – a combination of Songvisava's nickname, Bo, and the second half of Jones' first name – in 2009. "We felt there was a real gap in the market here [Bangkok] for really good Thai food in a nice restaurant environment with a good ambience and wine list to match," says Jones, before adding that "now there are quite a few Thai restaurants that are proper restaurants."
For Songvisava, the key to Thai cuisine is in achieving the right balance. "It's the interplay of different flavours and textures," she says. "If you have something soft you will have something crunchy too. It's got so many dimensions to the flavours."
Jones agrees. "I think that is the biggest difference between the food in Thailand and the other countries in the region," he says. "It's the complexity and sophistication of the food. I think the Thais took it to another level."
The key to dining at Bo.Lan is not just for customers to enjoy the food, but to leave culturally enriched as well.
"A lot of westerners … have a slightly skewed perception of how Thai food should be and how it should be eaten," says Jones. "We try to change that perception slightly by bringing them back to where it should be." The name Bo.Lan also sounds like the Thai word for 'vintage' or 'ancient'. Part of this education is in the way the food is presented. "We really think it's important to eat food as Thai people eat it, and that means having everything together on the table," he says. "It's designed to be shared."
The philosophy behind Bo.Lan is not just about preserving past traditions, it also involves taking care of the future. Strongly identifying themselves with the principles of the Slow Food movement, Songvisava and Jones work closely with local farmers to source all the food from within the country and wherever possible from organic sources. It's "100% ethical," says Jones, meaning that animals are allowed to roam free and slaughtered in a humane manner. "This is really important to us," he adds.
Now in it's sixth year, Bo.Lan has relocated to a new location in the popular Thong Lor district of Bangkok, a move which allows the couple to pursue their goal of lessening the restaurant's environmental impact.
"Our investors almost killed us," laughs Songvisava. "If you look at it financially it will never return, but I keep telling them that there is a cost to the environment that is never on the books." The aim is to make the new Bo.Lan, zero carbon by 2018. Given the journey the couple have already taken, they might just make it.
Bo.Lan
24 Sukhumvit Soi 53, Bangkok, Thailand
(+66) 2 260 2961/2
Words by Mark Bibby Jackson, photos by Emisa Wongsiri.