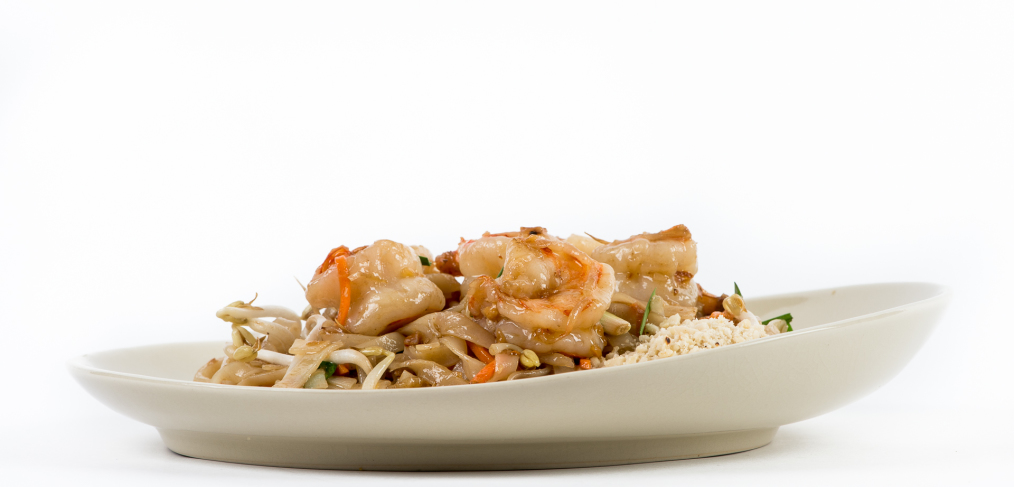 Food Talk: Nam Fah
The Oslo restaurant produces some of the best Thai streetfood in the Norwegian capital, but as Horizon Thailand discovers, its Danish and Thai owners have more lofty ambitions.
Seldom is success handed to you on a plate, even in the restaurant business. This is something that Kim Larsen and his Thai wife Prattana Silapin, the owners of Thai SELECT Nam Fah restaurant in Oslo, know to their cost.
When the Dane Larsen moved to the country of his mother's birth from Copenhagen in 2002, together with Silapin the couple decided to set up a Thai take away kitchen and shop, importing their own food from Thailand. For five years the enterprise was successful, so much so that Larsen was encouraged to sign a lease on a larger property.
"Thai food was under-represented here. We wanted to go into the restaurant side of things," he says. "The plan was to have informal dining upstairs with a take away facility and more formal dining downstairs, so we could represent both sides of Thai cuisine."
Unfortunately the Norwegian Government changed the rules for obtaining working visas, and Larsen was unable to recruit the extra chefs he needed for his more expansive plans. For Larsen, having native Thai chefs is quintessential to producing authentic Thai cuisine. "We don't recruit locally, we want cooks from Thailand with particular knowledge," he says.
Larsen believes it is this which gives Thai food its unique flavour. "It's challenging to the taste buds. Thai food has more depth and width," he says after opining that western cuisine is two-dimensional. This requires skilled Thai cooks … who are born with those nuances on their taste buds. Without this you'll never be able to create the right balance."
So, Larsen and Silapin were left in limbo, with a large two-story property and no chefs. Their pragmatic compromise led to the ground floor space becoming a Thai streetfood diner with Silapin, who learned to cook from her mother and grandmother in the manner so common in her country, taking charge of the kitchen, while the downstairs area lay dormant.
Certainly the food at Nam Fah does not disappoint. The gaeng saparot kung hoi featured succulent prawns and scallops in a rich red curry sauce, while the phrae kung was an excellent mix of tiger prawns in a spicy salad that invigorated my palate. Perhaps the stand-out dish was the pad khing pak, some vegetables served with tofu. Bland though this might sound, it was an excellent combination that shows how fresh and healthy Thai food can be, so long as you strike the right balance between flavours and textures.
The success of the meal just made me crave for the restaurant to open downstairs. Fortunately, Larsen has not given up on his subterranean plans. Recently, he recommenced the painstaking process of obtaining working visas for chefs from Thailand.
It will take three months before Larsen and Silapin discover whether their application is successful and they can put their ambitious plans into action. In the meantime, they will focus on producing the best Thai streetfood in Oslo. For, as Larsen observes, "For us, it's not so much the theme, it's the food."
Nam Fah
Prinsensgate 18, Oslo, Norway
(+47) 906 54 922
 Words by Mark Bibby Jackson, photos courtesy of Nam Fah.