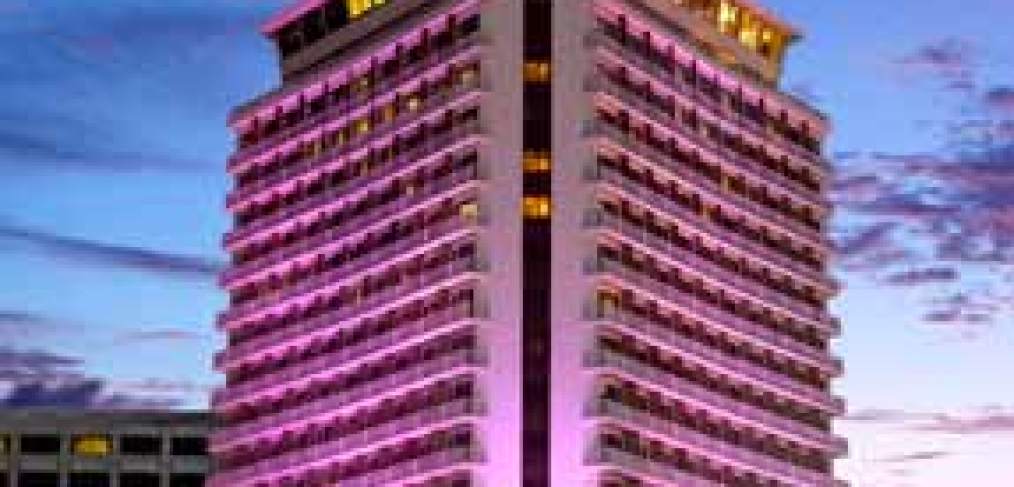 Making A Dream Come True
One woman's dream is another man's destiny. Horizon Thailand talks with Chanin Donavanik, the CEO of Dusit International Hotel Group. Words by Mark Bibby Jackson.
Chanin Donavanik is a man following a dream. But unlike many of us, it's not a dream of his own making – it's his mother's.
"She had a dream that a Thai company could do well on the world stage," says the Chief Executive of Dusit International Hotel Group. "From day one she wanted the company to represent what is the best of Thailand. I want to see whether I can make her dream real."
Having trained as a lawyer, the last thing Donavanik's mother, Thanpuying Chanut Piyaoui, intended was to enter the hotel business. A trip to the United States in 1947 altered all that. "When she went to America for the first time and saw nice hotels, she changed her mind," explains Donavanik. "She wanted to be a hotelier."
Her first hotel, The Princess, opened in Bangkok in 1949, and the five-star Dusit Thani followed suit some 20 years later in the capital. The group now has 20 properties in seven countries, but the principle of looking after a guest "in a Thai manner" that she instilled more than 60 years ago remains a driving force behind its business philosophy.
"Even when we go to a place like Guam or Nairobi or the Middle East, we always try to make sure we bring a lot of Thai touches everywhere," he says.
All new staff members – even overseas management – are trained in Thai hospitality.
"We try to make sure we train everyone how to look after our guests in a Thai way," he says. "The most important thing is that the management team and the executive understand that it is the relationship between the staff and the customer that counts."
It is this personal touch that Donavanik extends to his staff. As only the second CEO – after his mother – in the company's history, he still makes time to sit down and drink tea with his hotel general managers despite his busy schedule; something he claims is unusual within the industry.
Over the last 20 years or so, Donavanik believes that there has been a major shift in the international perception of Thailand, particularly in the world of hospitality. "Everywhere in Asia they say that Thailand offers the best service," he says.
This has led to a more welcoming stance from potential partners. "Today, people are looking for Thai companies because they know we can offer something that is quite unique and possibly the best in the world in terms of service."
So, as he spreads the gospel of Thai hospitality around the globe, the main problems he encounters are finding the right project and local partner. "Selling ourselves is not the issue any longer."
In an industry that seems to be increasingly dominated by global chains, the entrepreneur believes that Thai companies, such as a Dusit, benefit from being labelled "neutral" – something which is not always the case, especially with American companies. This can be an advantage especially when looking for partners in the Middle East.
In part, Dusit's expansion overseas has been driven as much by necessity as design. With more hotel rooms in Bangkok than Singapore and Hong Kong combined, Donavanik admits that the Thai capital is a "tough" market. While rooms at the Dusit Thani can go for around $100 per night, in Singapore and Hong Kong they might fetch three or four times that much.
While not ruling out the possibility of entering the mid-range Bangkok market at some stage in the future, Donavanik's current focus is very much on overseas expansion as well as diversification within both the international market and select domestic locations, such as Phuket, where he still feels there is room for growth.
It is on this island that the group will open the dusitD2 Phuket Resort, the first of eight hotels it has slated for 2014. Smaller than the traditional Dusit Thani hotels, the dusitD2 sub-brand is aimed at the modern business traveller who craves a chic, contemporary and less formal touch.
The group also operates the four-star Dusit Princess hotels, and the exclusive luxury Dusit Devarana resorts. Donavanik believes that such diversification is inevitable as the group expands further.
"We need to have a different style of hotel for different markets," he says, admitting that sometimes the investment needed to launch a hotel of the scale of the Dusit Thani in countries such as Japan can prove prohibitive.
Although 2014 should see new Dusit hotels in Guam and Nairobi, the company's focus remains very much within Asia. It will open three hotels in China this year alone.
"Asia is going to be the fastest growing area for travel history for sure. This is where the action is going to be," he says, adding that even previously forbidden markets such as Afghanistan and Mongolia lack quality hotel rooms.
Clearly a man whose glass is half-full, Donavanik believes that the forthcoming ASEAN Economic Community (AEC) presents a great opportunity for Thailand by bringing it closer to a potential market of some 600 million people.
In particular, he sees neighbouring Myanmar as resembling a bountiful fruit waiting to be plucked. "The best thing that can happen to Thailand in the next 10 years is Myanmar," he says confidently.
It has been a long journey since Thanpuying Chanut Piyaoui first visited the US in 1947, and perhaps it is fitting that one of the second generation of dusitD2 hotels is slated to open in the American city of Pasadena. It may have been a mother's dream to take Thai hospitality to the world, but it is her son who is making that journey come full circle.