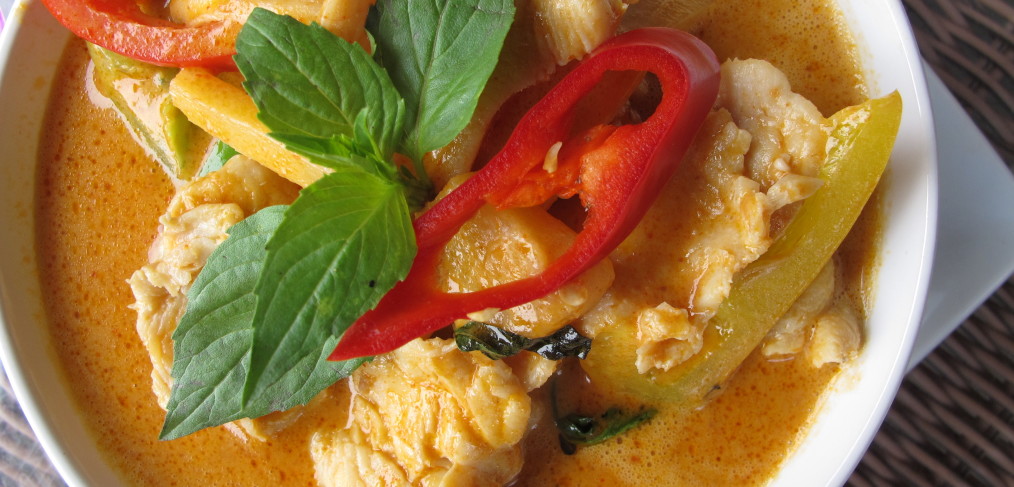 Food Talk: Eastern Corner
Horizon Thailand visits the Thai SELECT restaurant in the heart of Copenhagen to unearth authentic Thai cuisine served with informal Danish hospitality.
Ask any restaurant owner for the secret of their success and invariably they will give you one of two answers – the quality of food and service. Flemming Glaesner is no exception to the rule. "In Denmark, they love that it is not meatballs and potatoes," he says of Thai cuisine as we sit outside the popular Eastern Corner in the centre of Copenhagen.
As for service, he has a very simple doctrine. "If you take care of people and respect them, you have no problem with staff." Prior to returning to his native Denmark, Glaesner had run a hotel in Phuket for ten years. In that time he only had three staff leave him. Moreover, it is a principle he seems to extend to customers and even passers by, as he interrupts our interview to have chats with various acquaintances, even looking after one of their dogs for a while.
Eastern Corner epitomises Danish hospitality; a classic friendly local where anyone is invited to dine.
That's not to say the food is anything other than authentically Thai – after all the restaurant bares the Thai SELECT hallmark. Indeed, it was the lack of consistency in the fare dished up by the other Thai restaurants in the Danish capital that led to Glaesner and his two partners to open their own place. "The taste of the food [in other restaurants] was very different from time to time," he says. "We thought that we could make a better restaurant."
Glaesner largely attributes the consistency in Eastern Corner's food to having the same head chef since the restaurant opened in 1999. The 63-year-old chef, Nukoon, originally came from Udon Thani province where she learned to cook from her aunt. She has lived in Denmark since 1994.
Certainly the food tastes genuine. Glaesner explains that ingredients are flown in by importers from Thailand twice a week. The appetisers are a mix of the standard favourites, chicken satay, spring rolls and deep-fried prawns served with an excellent tom yam soup that is both sufficiently spicy and with a hint of lemongrass that invigorates my palate in preparation for what is to follow.
A veritable Babette's Feast of Thai gastronomy does not disappoint. Two sea bream – one served in a sweet chilli sauce and the other covered in fresh vegetables – were kept succulent moist under their crisp skin. It is the contrast in texture that makes Thai fish dishes so rewarding. The red curry came served with either salmon – after all this is Scandinavia – or chicken. The curry sauce had a pleasant taste of coconut milk that juxtaposed the spice of the chilli contained in the chicken with cashew nuts.
I leave clutching a cup of excellent coffee to go, my taste buds enthralled by the excellent Thai food and my spirits lifted by the Danish bonhomie of my host.
Eastern Corner, Solvgade 85A, 1307 Copenhagen, Denmark
Tel: +45 3311 5835
Words and Photos by Mark Bibby Jackson