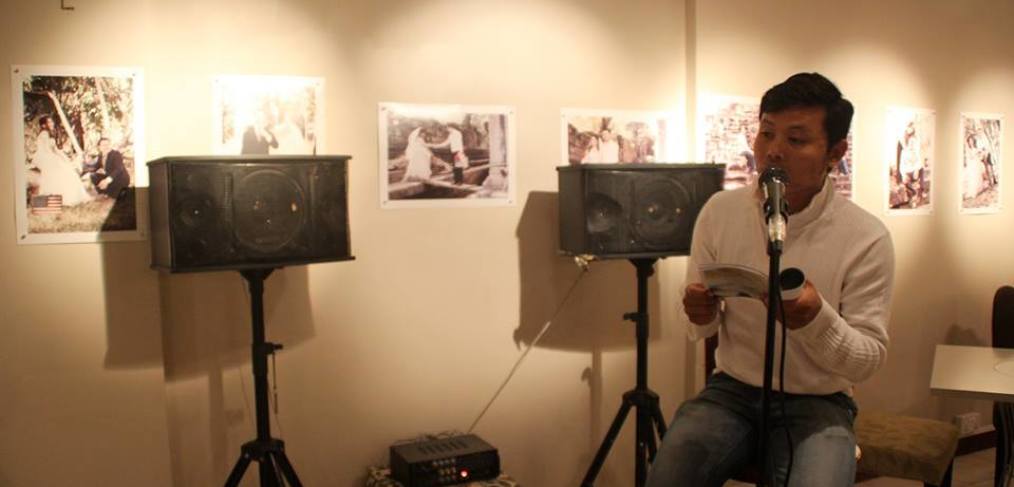 OPEN STAGE POETRY at Java Cafe
Thursday, 20th March, 2014
6pm: Writers Meet-Up
7pm: Featured readers Sue Guiney and Bryan Humphrey
8pm: Open Mic (bring a poem, story, song, joke to share)
FEATURED READER BIOS
Sue Guiney: Though born and raised in New York, Sue Guiney has lived in London for over twenty years where she writes and teaches fiction, poetry and plays. Her work has appeared in important literary journals on both sides of the Atlantic. Her first book, published in 2006, is the text of her poetry play, Dreams of May which was then updated into a second edition in 2013. Sue's first full-length poetry collection, Her Life Collected, was published in 2011. Sue's first novel, Tangled Roots, was published in 2008 and is set in Moscow and Boston. But since 2010, much of her prose writing has centered around life in modern day Cambodia.
She is now working on a series of novels set there, the most recent of which, Out of the Ruins, was published in 2014. The first in the series, A Clash of Innocents, was published in 2010. Sue has founded a writing workshop for street children in Siem Reap, and now spends about two months each year teaching there. Her work in Cambodia also led her to hold the position of Writer-in-Residence in the SE Asia Department of The University of London's School of Oriental and African Studies (SOAS) from 2011-2013.
Bryan Humphrey: Bryan has been working in Cambodia as a mentor to staff in four Non-Government Organizations that provide support in the areas of domestic violence, rape, trafficking, child protection, and child and community development. His position is provided through Australian Volunteers International and he has committed for a two year period. He has been in Cambodia for nearly five months. He has a varied background with a career that has been focused on education and workforce capability but has also included television production and senior management in government. For the last six years Bryan has lectured in education and criminology at Deakin University, in Australia. He writes short stories, memoirs and creative non-fiction but his passion is poetry. He has published one collection of poems and has numerous others included in anthologies.