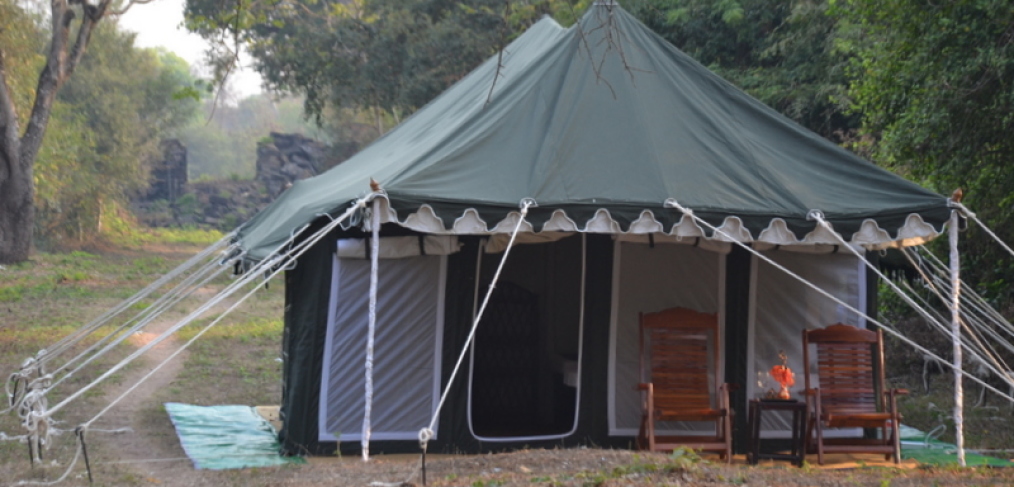 Khiri Travel Launches Deluxe Camping in Angkor Temples
Tour operator Khiri Travel has launched deluxe camping at the Angkor temples of Banteay Chhmar temples in northeastern Cambodia, as part of a joint conservation project with the Global Heritage Fund (GHF) and the Cambodian Ministry of Culture and Fine Arts.

The bespoke travel operator has set up the luxury tents with the help of the local community. The aim of the venture is to provide villagers with a sustainable business and help them learn additional skills to earn more money.
"The tents are erected right alongside the temple ruins," Khiri Travel Cambodia general manager, Jack Bartholomew, says. "Guests get an authentic, away-from-it-all Khmer cultural experience. I think it's a very peaceful, low impact and rewarding way to enjoy Khmer heritage and give back to the local community."
Backed by the Global Heritage Fund (GHF) and the Cambodian Ministry of Culture and Fine Arts, the aim of the Banteay Chhmar Conservation Training Project is to save the last great Angkorian temple complex in Cambodia that remains largely unstudied and unprotected. Like Angkor Thom near Siem Reap, Banteay Chhmar was built during the reign of Jayavarman VII in the late 12th or early 13th century. The complex resembles Angkor Thom and other structures attributed to Jayavarman VII. It is one of two sites outside Angkor with the enigmatic face-towers. Besides that, its outer gallery is carved with bas-reliefs depicting military engagements and daily life scenes very similar to the well-known ones in Bayon.
The temples are now listed for potential inclusion on the UNESCO World Heritage List.
The custom-designed tents are high quality Gore-Tex and allow substantial comfort including toilet facilities. Villagers cook on site using as many local ingredients as possible.
Banteay Chhmar is located 63 km north of Sisophon and about 20 km east of the Thai border, a three-and-a-half-hour 4WD drive from Siem Reap and Angkor Wat and can be used as a pit-stop while traveling overland from Bangkok to Siem Reap.