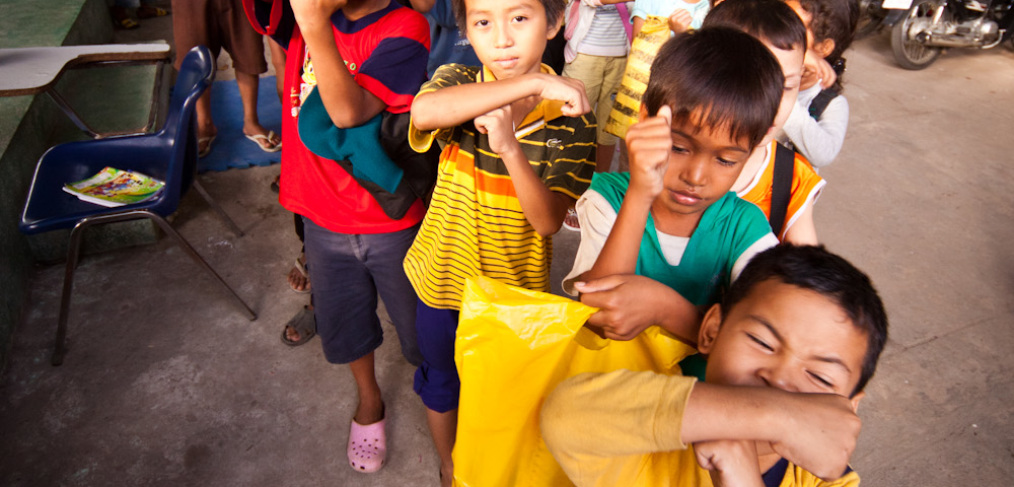 Dance Troupe Tiny Toones To Showcase Talents In Europe
Talented dance troupe, Tiny Toones, is throwing a going away party to mark their first European Tour this month. And the youngsters are calling on fans to help them raise the cash to get them there.
The group of break-dancing youngsters is jetting off to Europe mid-March to battle it out on the dancefloor for an international competition in Denmark before heading to Norway for a meeting with the Cambodian community. The troupe will then move onto Holland for another international festival.
Three Tiny Toones' dancers will compete in Europe's Floorwars, a three Vs three breakdance/ bboying battle in Denmark on Mar. 15against crews from across the world. Tiny Toones was invited by event coordinators, Breakpoint.
From there, the dancers will go on to meet the Norwegian-Cambodian Friendship Society in Kristiansand before heading to the Netherlands where they will be joined by five more Tiny Toones' dancers for the International Community Arts Festival. Here, they will head a workshop and put on a performance.
To mark the special occasion, Tiny Toones is hosting a going away party at Code Red on Friday, Mar. 7, when they will premiere the 30-minute dance show that has already become one of the most anticipated shows at the ICAF.
The show starts at 8pm, with a host of special guests taking the party into the night. Tickets cost $4 with all proceeds going back to Tiny Toones, which supports under-privileged children.
For more information, visit www.tinytoones.org