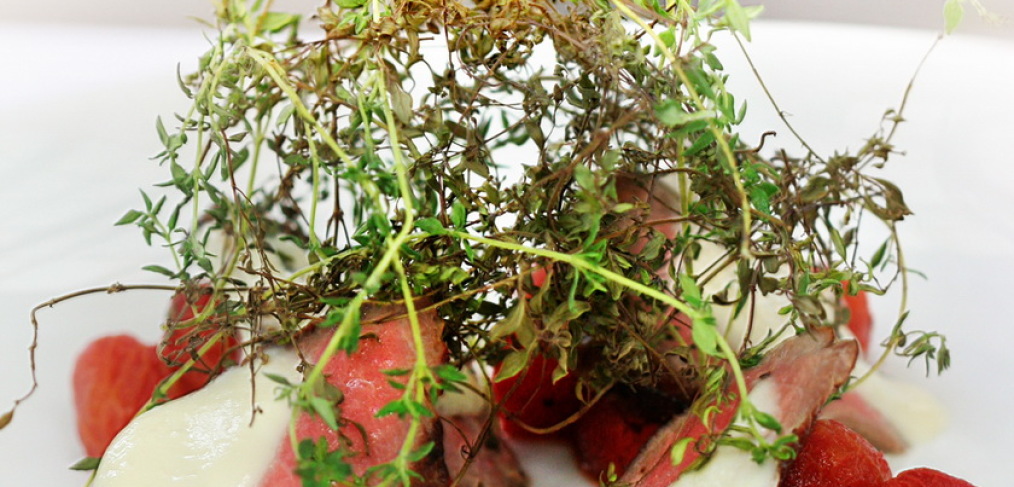 Rossini's, Sheraton Grande Sukhumvit
With so many great restaurants in Bangkok, there really is no need to resort to five-star hotel restaurants. However, as Mark Bibby Jackson discovers, sometimes the journey is well worth it.
Until I came to Asia hotel restaurants were strictly preserved for Sunday brunches. You sleep in hotels and eat in restaurants and never the twain shall meet. So it is with a certain element of caution that I venture into hotel dining rooms even when chefs have Michelin stars attached to their lapels. The Sheraton Grande Rossini's restaurant is an exception to this rule.
Described as "innovative classic" Italian cuisine, the menu is inspired by chef Alfredo Russo – one of those aforementioned people with starry lapels – who visits the restaurant twice a year to host wine dinners and keep the chefs on their toes. If our experience was anything to go by, his flying visits are well worth the cost of the flights.
We started with lobster served with a borlotti bean paste (B750). The presentation of the lobster was perfection, coming with three soaked cubes of bread, a touch of spumante and some basil leaves. The textured juxtaposition of the frothy spumante and the paper thin, crisp basil leaves worked well, and the lobster itself tasted fresh and cooked to perfection.
One of the attractions of the restaurant is the affordability of the wines. We washed the lobster down with a crisp and fruity pinot grigio from Umbria, which was only B190 and ideal for shellfish.
This was followed by some pappardelle pasta in an amatriciana sauce (B440). The stand-out dish of the meal, the pasta's rich sauce had a slightly spicy tang that complimented the sharp flavour of the liberally applied parmesan. The homemade pasta pieces were light and once more cooked to perfection – sufficiently al dente. The size too was perfect for lunch.
Our main was a seared duck that came with carrots and basil (B1,060). Once more the meat was cooked to perfection, but I was slightly disappointed with the puréed carrot and basil. Clearly I like my veg to be more substantial. By this time we had moved on to a pinot noir from the Sileni winery in New Zealand (B190). The distinctive grape supported rather than rivalled the food, as is so often the case with heavier wines.
With scarce room left for dessert, we opted for the ricotta cheesecake (B290) which most fortunately was light though distinctly moorish. Accompanied by a double expresso chaser I felt rejuvenated by my meal, not least as regards my attitude towards five-star hotel kitchens.
Rossini's, Sheraton Grande Sukhumvit, Tel: 02 649 8888. Rossini's offers a power lunch for B690++ (two courses) and B780++ (three courses).