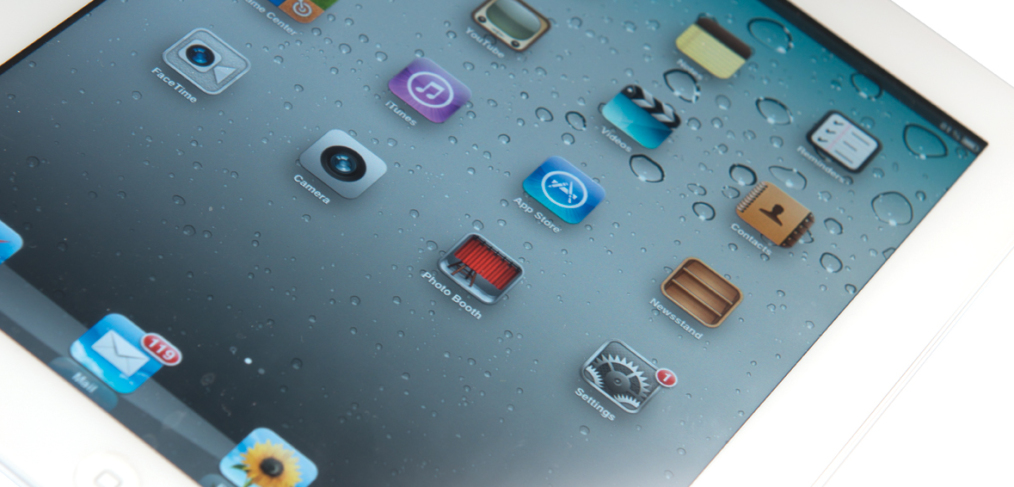 Generation Y Cyber-entrepreneurs
The global spread of smartphones has created a new growth industry. Horizon Thailand talks to four young people who have made business success a virtual reality.
STAMP
Bangkok-born Opas Lopansri developed and launched Stamp in October 2012. A mobile application for iOS and Android, it allows users to maintain paper loyalty cards in a digital format on their smartphones.
The innovative feature behind Stamp is that businesses can stamp customers' loyalty cards directly on their smartphone screen – in the same manner that they would stamp a paper card – using a Stamper hardware device.
"There are other loyalty card apps in both the Thai market as well as overseas, but most rely on the use of QR codes, GPS check-in and other technologies … to us they just seem to require the user to perform too many tasks in order to receive stamps," says Lopansri. "We wanted something that was more natural; something customers were already used to."
One year after its launch, the Stamp platform has more than 100 businesses and 150,000 users signed up, and is constantly being developed. So far, Stamp has proved more successful with restaurants and cafés where customers are already used to having loyalty cards. However its creator is keen to stress that the technology is not limited to this market. "We believe that our service can expand into other categories as well, so we actively push for a more well-rounded lifestyle approach."
Lopansri believes that she is only one part of a vibrant technology scene. "There is a lot of great local-based talent that is driving the start-up scene here in Thailand and really putting our country on the map in terms of start-up innovation," she says. "HUBBA co-working space (Ekamai Soi 4) does a fantastic job in nurturing the start-up community in Thailand."
POCKET PLAYLAB
Jakob Lykkegaard is under no delusions as to why he chose to work in Bangkok.
"I am mainly here because I like it better than anywhere else in the world and with today's internet I can basically be based anywhere I like," says the Dane, who moved here almost five years ago to set up game company Pocket PlayLab.
"I like the fact that you can make something small that millions of people around the world can enjoy. I can't think of any other product that can spread that fast and monetise so well at the same time," he adds.
Having just launched his latest game – Juice Cubes – Lykkegaard has ambitions to make Pocket PlayLab the "biggest and best mobile game studio in the region".
"We are scaling up at the moment and hiring a lot of new people from Thailand and overseas, so the goal for 2014 is to … make several game productions at the same time while keeping the quality up to international standards," he says.
Lykkegaard believes that what differentiates Pocket PlayLab from the rest of the industry in the region is that the developers also own the business. "We are very business minded and very focused on keeping the user experience great and at the same time focused on how to run a healthy company with happy staff and big budgets for fun," he says.
His advice for other wanabee expat game entrepreneurs is simple. "Know what you want before the developers start; Thailand has extremely good talent to do great games, but you need to set the direction and quality."
COMPUTERLOGY
After working with IT companies for almost eight years in various roles, Vachara Aemavat decided to start his own company. Together with two co-founders he set up Computerlogy in 2009. "Our aim is to provide high quality IT products and services and applications in Southeast Asia," he says.
Initially, the partners focused on developing a travel portal website. Although the project failed, the lessons that they learned ultimately led to the launch of SocialEnable in July 2012.
"SocialEnable is the complete social media management platform, which helps marketers monitor all social media channels such as Facebook, Twitter, Google+, Instagram and local webboard," he says. "Brands can track and measure the effectiveness of all marketing campaigns in real time, in order to analyze and plan their marketing strategy."
The response from the market has been very positive with more than 10 major brands from telecoms, banking and finance already using Computerlogy products. "Currently there are more than 150 fan pages managed by SocialEnable," he says.
Aemavat believes that the app development industry in Thailand has changed dramatically over the past year. There has been a shift from in-house design to start-ups, where small development companies are hired to build apps to solve customer problems.
"Today, brands increasingly use apps from tech start-ups, unlike a couple years ago when brands only accepted and used apps from big companies or in-house development," he says. "We are in the era of change. The company that can deliver the app which fits the customer's need, it will be the winner."
Computerlogy.com, socialenable.com
BUILK
Like so many good ideas Builk, launched in 2010, stems from someone's need to solve their own problems. Patai Padungtin was a general contractor running his own construction business when he decided to launch the app in order to tackle issues that contractors face on a daily basis.
"The construction industry has one of the highest business failure rates worldwide, with close to 20 percent or higher in many countries," says the Bangkok-born construction engineer. "Builk is designed from a contractor's perspective. It simplifies processes and provides construction business management knowledge to construction SMEs."
A free cloud-based management tool, Built helps construction business owners and staff work together online to manage costs, time and quality. Job costing, procurement, invoicing and site collaboration are key factors in reducing contractors' risks, says Padungtin.
"Our most popular module is Builk CostControl for job cost monitoring," he says. "It helps users save money from unknown expenses and wasteful spending."
Launched in Thailand, Builk is now licensed to a local partner in Indonesia, and there are currently more than 2,500 construction companies signed up and working on the platform. It has won awards at the Asia Pacific ICT Awards in 2011 and Echelon 2012, as well as winning DEMO ASEAN in 2013.
Padungtin believes that there are many talented programmers in Thailand, but the scene is still at an early-stage and there is plenty of scope for growth.
"The community is run by the Gen-Y entrepreneurs who have lots of energy and passion," says. "Sharing and learning is a fundamental culture for the community to grow."
Currently, the ambitious cyber-entrepreneur is on a four-month accelerator programme in Silicon Valley, where he aims to "push Builk to the global level."