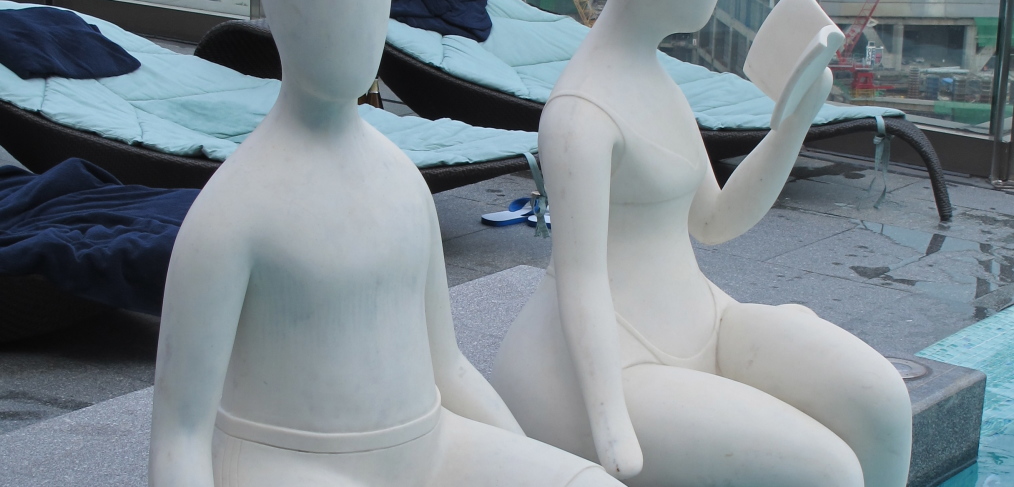 Behind the Design: Hilton Sukhumvit Bangkok
With both claiming to be cities that never sleep, it is perhaps unsurprising that Bangkok's designers are turning towards New York for inspiration. Officially opened in September, the Hilton Sukhumvit Bangkok is the latest five-star hotel to announce itself upon the Thai capital's skyline with more than a touch of Manhattan.
But it is not the New York of today that is proving so influential. Designers PIA Interior have endeavoured to capture the atmosphere of the 1930s prohibition era. The hotel's interior design creates a gallery-type space in the public areas, with strong elements in glass, stainless steel, wood and marble generating a warm ambience.
Objects d'arte are scattered around the hotel, including an antiquated green Olivetti typewriter with Thai keys that comes from a period when books were hammered out on paper. All this leaves guests with the impression that they are travelling back in time to an era far removed from modern day life.
That feeling is especially true in the hotel's Scalini restaurant, where the menu displays traditional Italian-American cuisine from the 1920s and 30s. "Scalini takes its place during the era where the Italians moved to America to coastal cities like New York," says interior designer Yutta Yotphonlakit. "With many new ingredients not available in Italy, they started to experiment with new variations of their traditions receipts creating new mixtures and flavours."
Explaining the design choice, Yotphonlakit adds that "there are people who yearn for the past while navigating through the current era in a simplistic manner. Retro designs evoke nostalgic feelings."
One couple that has embarked on such a nostalgic journey is Jay and Daisy, who both share the names of iconic lovers in F Scott Fitzgerald's The Great Gatsby. Their fictional lives have been immortalised in stone throughout the hotel.
An Italian émigré who moved to America and a New York socialite, they meet in Bangkok and fall in love with both city and each other. Artist Kraipark Sanpa-udom's stark white sculptures depict their story throughout the premises, from the lobby to the Manhattan-style rooftop pool, where the couple dip their feet in the water while Daisy reads a book to escape the busy streets of Bangkok. Some experiences are indeed timeless.
Words by Mark Bibby Jackson